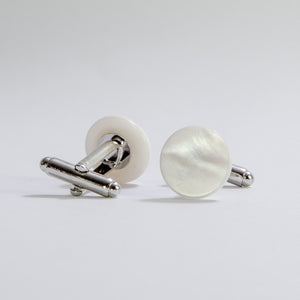 DARIO'S Couture mother of pearl Cufflinks with personalization
The sight of these filigree cufflinks and pins will enchant you every day. Produced with attention to detail, this collection is produced in our own workshop in Kirchheim unter Teck, Germany. The buttons are made of high-quality and solid rivershell mother-of-pearl that are then engraved with an embossing technique in France. The timeless design represents our definition of tylish understatement topped by a beautiful box.
Minimum order quantity: 50 pieces, price incl. VAT, packaging and personalization.
Delivery Time: 3-5 Days