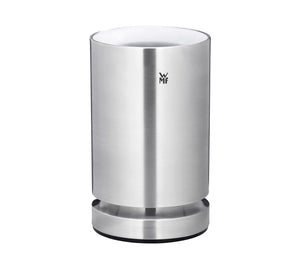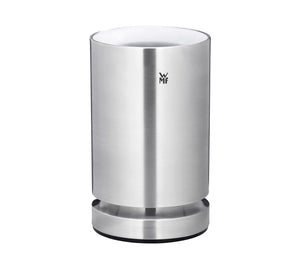 WMF Champagne and wine cooler Ambient, made in China
For a glowing presentation and impressive decoration: an illuminated wine and champanger cooler for bottles with a diameter of up to 92 mm. Two light rings at the top and bottom end of the cooler provide mood lighting that can be controlled by simply touching the Cromargan® casing (WMF Easy Touch technology). There are three different brightness levels to choose from. The flexible, unbreakable coolpack can be stored in the freezer in a space-saving manner.
Its powered by an internal battery (4-5 hours of power).
Length (cm) 14.3
Width (cm) 14.3
Height (cm) 23.7
Delivery Time: 3-5 Days